The 5 Step SEO Plan | SEO strategy for your website
SEO, as we all know, is one of the vital elements to an online business. As an agency owner, I get hundreds of emails from website owners asking about their SEO; I offer free consultations, as well as strategy and optimisation sessions with clients. But I must admit, I haven't been as intentional with SEO on my own website. So I thought it was time to get my own website in check, and implement much of what I consult on with clients.
AS A RESULT, I'VE DRAWN UP A 5 STEP SEO PLAN TO HELP YOU IMPLEMENT YOUR OWN SEO STRATEGY.
SO, WHAT ACTUALLY IS 'SEO'?
SEO, or 'search engine optimisation,' is simply the way that search engines, such as Google, view and rank your website. When a user types a keyword into Google, it takes less a second for Google's clever algorithm to sort the most relevant websites in order. A lot of people get intimidated by the thought of SEO. They think that to rank well in the search engines requires access to a secret formula. But I've broken the process down into 5 steps which is easy to follow, doable and uncomplicated.
I want to show you that by following these 5 steps, you can implement an effective SEO strategy on your own website that will get results. Bear in mind SEO can take at least 6 months before you even see a sniff of a result. But, done correctly, the SEO work you put in now will pay dividends in the next few months and years.
STEP 1: KEYWORD RESEARCH
You need to ask yourself, what phrases or words would you expect potential customers to search in order for your website to show up. And not just that, you need to make sure the keywords will actually lead to conversions. This can be tricky but if you've done your audience analysis you should be familiar with the language your customers use, and what problems they have that your business solves.
There are also tools available to help you do this, such as SEMrush – you can enter both your website as well as competitors websites to find out what keywords you're both ranking for.
Now that you have a list of approximately 10 main keywords to focus on, in 'private browsing' mode, search these keywords in Google, and see where your website ranks. The keywords you have listed may be fairly general. For example, if you're a florist, you expect to rank highly for 'flowers' or 'flower delivery.' Chances are, these keywords will be highly competitive. Try to be more specific, for example 'flower delivery in Warwickshire' or 'florist shop in Warwickshire.' In other words, starting with your basic keyword list, start to build out an extended list of 'long-tail keywords.' These will likely be less competitive as well as being more likely to convert to actual customers.
NEED KEYWORD INSPIRATION?
Try a tool such as www.wordtracker.com (you get a few free searches, and bear in mind the free version covers US searches, so for everyone out of the US, it won't help with local search terms). The results will give you a list of long-tail keyword phrases in order of popularity. As similar to my florist example, in the photo preview below, it shows 'cheap hotel' as being the most competitive keyword, that is, the one that is searched for most. However there are a few longer phrases just a bit behind, which still yield good search results, but could be less competitive to rank for.

USING TOOLS:
If you use Google Search Console, Google Analytics, Google Adwords etc, you can also look through the data to find what actual search terms people have used to trigger your site being shown in the listings.
If you currently don't use Google Search Console, I highly recommend you sign up. It's totally free but will give you really important insights, as well as loads of other cool stuff. Within Search Console (formerly Webmaster Tools), you can submit your sitemap, index your pages, track keywords being searched and also look at links to your site. All the things that Google takes into account when ranking websites in the search algorithm.In other words, it gives you an insight into how Google views your website and how it performs in the search results. It's a learning curve but once you've got the basics, it's an awesome tool for helping to grow your business.
HERE'S HOW:
1. Just go to www.google.com/webmasters to sign up – it's completely free!
2. Once you've signed up, go to add property on the right, then follow the instructions to add your website.
3. You'll be required to verify you own site, and there are a number of ways to do this, so follow the on-screen instructions.
STEP 2: CREATING CONTENT
Now that you understand what your keywords are, you need to show Google that your site is relevant for them. This is where the importance of creating regular unique content on your blog comes in. Ideally on a weekly basis, it should be educational, useful, informative, and/or entertaining. Think about titles that will appeal – such as 'an easy guide to….' or 'how I went from abc to xyz.'
My strategy is to create dozens of draft blog posts using titles that relate to different keywords, and then regularly update the post with decent content, before publishing it. You could use something like Buzzsumo to see which are the popular articles. Find ones in your niche then make your content better and more up to date than existing articles.
Google's algorithm is actually able to understand user engagement on your website too, so making sure the content is compelling and readable is essential. Always write your blog posts or articles with your user in mind, but make sure it is also optimised for SEO.
Here are some quick tips on making sure your content is user-friendly:
Write your article or blog post in a conversational tone. Don't write as if it is a report or a newspaper article. Keep it fairly informal, but professional. Use 'I' and 'you' within the content.
Try to avoid passive voice; make sure your sentences flow and are easy to understand.
Make your content thorough but not too long. The sweet spot is around 2200 words.
Structure your content well so that it flows naturally, with subheadings, bullet points, and short paragraphs.
Ensure the content is easy digestible – remember most people are busy, may get distracted, or skim-read the article.
Make good use of images (more on how to optimise your images in step 3).
Draw to a close with a conclusion that is succinct but interesting – some people skip to read the last paragraph before deciding whether to read the full post.
Use a call to action or a question at the end of your concluding paragraph.
STEP 3: ON-PAGE OPTIMISATION
What does on-page/on-site actually mean? Google doesn't read our content in the same way that a user does – it reads the source code, which is basically all the back-end HTML. So when we refer to 'on-page optimsation,' it means ensuring your content is compatible with search engines (as well as the user).
I know what you're thinking…"Don't I need a tech expert or developer to do all this stuff..?"
The great news is no you don't! If you have a WordPress website, you can install FREE plugins that actually do all the on-page SEO for you. An SEO plugin will enable you to work through the suggested SEO elements of each web page, and I particularly like one called 'Yoast,' but other popular ones include All In One SEO and Squirrly.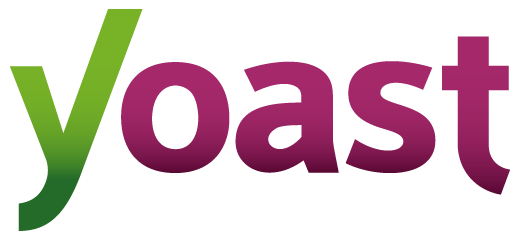 If you have an existing website with content, you can work through your pages and optimise each one retrospectively based on your keyword research. The plugin will also help when it comes to sharing your blog posts beyond your website – i.e. when you paste a link on social media, for example, you can select which thumbnail and the text excert that is displayed.
IMAGES
You may have heard the importance of naming your images for Google, or having the right alt text. But what do these mean, why is it important and what's the best way to do it?
IMAGE NAMES:
Google (and other search engines) is reading the data on your images from your website – it can't view the picture like humans do. So the first thing to do is give it an accurate name and some context. Here are a couple of examples:
Use 'dozen-red-roses.jpg' instead of '21032018.jpg.'
Use '12roses.jpg' rather than 'IMG5126574.jpg.'
The key is to keep it short, unique, descriptive and accurate.
ALT TEXT:
There is also the option on your website platform to enter alt text – the purpose of which is to show the alternative text of an image in case the page doesn't load, for example. So use the alt text to tell Google what the photo is. You may see it as an option within WordPress image library, or alt='text here'
A good example would be "bouquet of twelve red roses in a vase." Aim for keeping the number of words under 10, and don't 'stuff' keywords in. Make it descriptive but also connected to the content on the page where it features. This will help your page rank for those keywords too, and vice versa, so keep it all relevant.
MOBILE-FRIENDLINESS
Another super important thing to consider when it comes to your content, is your website responsiveness – in other words, how it displays on a mobile device. Three of the main factors in determining your search engine rankings relates to the number of visitors and the time they spend on your site. Needless to say, if your website looks rubbish or is difficult to navigate on mobile, people will bounce off quite quickly and are unlikely to return. With well over 50% of web users using mobile devices, it's no wonder Google now puts a huge emphasis on how mobile-friendly (or responsive) your website is.
So another SEO strategy is to ensure your website is optimised for mobile view. Not sure if your website is mobile-friendly? There is a section within Search Console for mobile, or you can use Google's very own test tool to find out for yourself and also get suggestions on what needs fixing: https://search.google.com/test/mobile-friendly
STEP 4: GETTING TECHNICAL
This is your opportunity to grab the attention of potential customers in the google listings. To do this, you'll need to be back in your website dashboard and make changes to your page titles and descriptions.
PAGE TITLES
Also known as 'title tags' your page titles are an essential part of your on-site SEO. They show up on the tab in the browser and also on the title in search engine results. So the title needs to tightly relate to the page content whilst compelling people to click. You'll have the opportunity to edit the title tag for each page on your SEO plugin; make sure it contains not only some indication of what the page is about (as this should also be your target keywords for that page), but your brand name too.
If you're not sure what it should be, here is a very rough equation you can use:
SPECIFIC KEYWORD, BROAD KEYWORD + BRAND NAME
e.g. 5 Step SEO Plan from Jab Marketing
NOTE:
Keep the total characters for your title tag under 60 characters (50-60 is the sweet spot). The key is to try to put the keyword near the beginning.
Don't try and be clever and overdo it with keywords (AKA 'keyword stuffing'). This will likely have a detrimental effect on your SEO.
TIP:
See how the title is displayed by checking your Google listing. Occasionally Google will cut off the last part, so it might show as: "Beginners SEO advice for …" instead of the full title.
You want the best result for both Google AND your website visitors so keep optimising until you're happy. Think about what you would click if you came across it in Google, and then apply the formula from above.
META DESCRIPTION
A similar mindset is needed here too. Less emphasis (if any) is put on the meta description (i.e. the snippet of your webpage shown in the google listing) in calculating your ranking. But it can make the difference of a user clicking your site compared to a competitors.
TOP TIPS:
Keep it succinct and compelling; the guidelines is to use around 160 characters.
You could ask a question that compels them to click, e.g. "Struggling to find a dog collar that stays on?" or something along the lines of a question that you know your customers struggle with and that you can solve.
Ensure the keywords are included as they get highlighted bold if that's what a user has searched, which helps your clickthrough rate, and in turn will improve your search engine rankings.
Use a call to action so it's clear what the user will get upon visiting your site. Some examples include: click here to buy now, download a free guide, read this article.
MYTH BUST:
'Meta keywords' (which you may see in your plugin) used to play an important role in SEO. But these days they are redundant so don't waste your time. And this is according to Moz – the largest authority on SEO!
URLS
When you create a page or a post in WordPress you have the option to change the URL. That is, the bit after yourdomain dot com/
Put yourself in a users position: does the URL give a true indication of what the page covers? If so, great! You can use your keywords here too but don't overdo it. The URL will be displayed both in the search engine listings and in the address bar of your website visitors. Keep the URL clean-looking and sharable.
If you have several words in the URL, use a hyphen between them rather than an underscore or space.
Here's an example of good v bad:
dogs dot com/dog-collars-leads
dogs dot com/dogcollars&leads_for-sale

INDEX YOUR CONTENT
In Search Console, index your pages and submit your sitemap. This will effectively tell Google about new web pages and blog posts to help avoid waiting in the search engine crawl queue.
STEP 5: BUILDING AUTHORITY
Google sees links from other sites as 'votes' of confidence. It can be an SEO boost to have backlinks from other websites to yours, however there is a huge caveat attached to that. Not all links are treated equally. Google is clever enough to know that links from low quality website are meaningless, and even harmful.
Backlink strategies that were once a major part of SEO strategy, have now become quite black-hat and should be avoided. However, Google will see links to your website from a quality website with relevance and authority in your industry or niche as a positive 'vote' in the ranking factors.
Use tools: save a bit of time here with tools such as hrefs and Buzzsumo to suss out where the most articles are shared from.
Find competitor links: using hrefs.com, for example, you can find the links to your competitors websites, and reach out to website owners with a relevant audience, to request linking to your own web article or blog post. The same goes for directories – but choose carefully where you submit too, and don't ever pay for links.
Share your content on social media: on Twitter, use relevant hashtags so that people who are interested in your topic will pick it up. If the article is good enough, they'll share it too! This may not impact directly on your SEO 'score,' but traffic will always help boost your SEO, not to mention the branding and awareness this will generate.
CONCLUSION
This 5 step SEO strategy is an ongoing process. Don't make the same mistake as me and lose focus on your own SEO efforts. Keyword popularity changes constantly, competitors will come and go, and your own objectives shift as your business progresses. Now you have the basic knowledge to implement an effective 5 step SEO plan on your website, make sure you schedule time in your busy calendar to put everything into practice.
YOUR (and mine!) NEXT STEPS:
conduct your keyword research
plan out content for the next couple of months
work on optimising your existing website content.
What have you been doing for your own SEO? Comment below!
Are you looking for SEO in Warwick? If you'd like to work with Jess on improving your own SEO as part of your marketing strategy, get in touch.